I-9 Helpful Hints
To search for an employee that has an existing I-9 in the system or that you have already created a Profile for, you will look in the top right hand corner  at the magnifying glass and search by last name of the employee.
Attention All New Users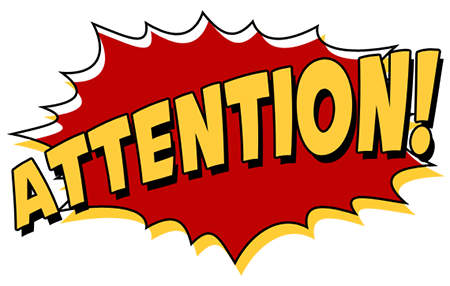 Congratulations! You have all made it through the first week of I-9 Complete electronic system implementation.  I have received some common questions that I think would be beneficial to help answer so that everyone is aware.
How do I login to the system?
Login through uhr.umd.edu/I9 –> I-9 Complete login –> use common login information
Where is the profile ID located?
It is located in the URL (browser) of the profile page.  It is about 7 digits at this time but the number will continue to grow as more and more people are added to the system.  *** The I-9 ID is not the Profile ID***
What is a historical I-9?
A Historical I-9 is a paper I-9 form that was completed prior to the implementation of the online system thereby; the information from the paper I-9 is entered into the electronic system with the same information.  ****Please see the link below with the information and checklist on what is a historical I-9 and how to complete one. 
Do I need to take the required E-verify training in the system? 
Yes, this training is additional to the training that you have already received through in person or online training. In order to use the E-verify feature you will need to complete the training in the system and receive a score of 70% or higher. The system will not allow you to E-verify if you have not taken the training.
How can I search for an employee who I know I already put into the system?
After logging into the system if you look in the top right hand corner you will see a magnifying glass, which you can click on, and then type in the last name and search. The name should pop up, you should click on it twice, and it will take you to the profile page.
What is the direct link that the employee needs to complete their I-9 if sent remotely?
There is not a direct link for the employee to log into the system.  The I-9 user will need to create a profile and then choose to create an I-9 and send section 1 remotely by providing the start date and email address  of the employee. The employee will then receive an email to complete Section 1 of the form I-9.
Can I take the online training more than once and where is located?
You can take the online training as many times as you would like. You can access the online training at elms.umd.edu.  If the course has not been assigned to you please let us know and we will make sure you will receive access.
---
Training Options
Training: February 10, 2017- February 28, 2017
Training is Mandatory (Online or In-Person)
Online Training: Communication will be sent soon regarding this additional tool.
Training Link:  Online Training: Sign Up Here!
In-Person Training
We will also provide a few in person trainings that will cover the same information that the online training will provide. You will need to complete the online or the in-person training to be compliant. Please see the link below to see the dates for the training.
Feb​ruary​ 10​, 2017​ 2​:00​-3:30pm
Feb​ruary​ 13​, 2017​ 2​:00​-3:30pm
February 13​, 2017​ 10:00-11:30pm
February 24, ​2017 ​9:00-10:30am
February 24,​ 2017​ 2:30-4:00pm
February 27​, 2017​ 1:30-3:00pm
Training Link: SIGN UP HERE
Launch Date: March 5, 2017
Investing in UMD Future
Over the past two years, the University of Maryland Human Resources has been busy working on the development and deployment of our new I-9 Complete Electronic System. I-9 Complete is an electronic I-9 solution that enables manager self-service and transforms hiring compliance into highly efficient and reliable operations. Thus far, we have implemented ENG, BSOS & CMNS into our online system. As many have anticipated, we will be going live for the entire campus with this new system on March 5, 2017.  If you have any new hires from March 6, 2017 and going forward, they will need to complete their I-9 electronically and will need to be E-Verified. Starting March 5, 2017 we will be using the electronic system campus wide and will no longer be using the paper form.
---
Need Assistance?
We have spent a significant amount of effort testing the new system, verifying data integrity and smooth process flows. Should you experience any issues after our campus launch or have additional questions, please feel free to contact Teika Robinson at 301.405.5683.
I look forward to working with you all soon!
---
NEW I-9 FORM UPDATES!
The Office of Management and Budget (OMB) and U.S. Citizenship and Immigration Services (USCIS) recently announced a new I-9 Form effective January 22, 2017.
UHR has updated their link to the form and have provided it below.
New I-9 Form/ Instructions Click Here!
Changes To The New I-9 Form
New fillable form
A new Citizenship/Immigration Status field at the top of Section 2
The removal of the requirement that immigrants authorized to work provide both their I-9 Form 4 number and foreign passport information in Section 1
A dedicated area to enter additional information that employers are currently required to notate in the margins of the form, i.e., Temporary Protected Status and Optional Practical Training extensions.
I-9 COMPLETE ELECTRONIC SYSTEM: COMING SOON!
We are working on implementing more school into our new online system. So far we have Engineering, BSOS & CMNS. We are looking  to implement the rest of campus in early 2017. Stay tuned… Your school may be next!
ANNOUNCEMENTS
I-9 Complete Login!
Wondering how and where to login?
Click the I- 9 Complete login link on the right hand side of the page. You will use your common login username and password to gain access to I-9 Complete!
CMNS & BSOS I-9 Complete Implementation!  12/5/2016
Monday December 5, 2016 The Colleges of Computer, Mathematical, and Natural Sciences & Behavioral and Social Sciences went live in our I-9 Complete System!  So far the system has been working well and we have received positive feedback. This release includes many new features and a seamless electronic system which is easier and more efficient to track information.
Why
Currently, the campus's I-9 process is a decentralized paper process with a separate centralized E-Verify process.  The purpose of the new I-9 Complete system is to transform and combine the current manual I-9 process along with the E-Verify process into one electronic solution.  With an automated employment verification process, the university can ensure compliance, timeliness, and accuracy of completing these mandatory employment forms.  It will also eliminate the need for paper storage of sensitive employee documentation across campus.
Benefits
Consistent compliance of I-9 and E-Verify documentation with the assistance of on-line help resources and system edits.
Campus-wide monitoring of I-9 and E-Verify compliance to ensure timely completion of forms.
Maintains compliance by tracking document expirations and re-verification requirements.
Maintains I-9s and E-Verify information in a central database so that the documents associate with employees even when their appointments move to other units.
Eliminating paper I-9s, as well as paper copies of sensitive documents from all over campus.
I-9 information can be easily transmitted with the E-Verify process to eliminate duplicate document processing.